Abnegation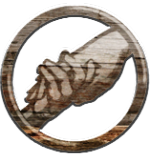 We are dedicated to forgetting ourselves for the sake of others. We were formed by those who blamed selfishness for human nature's errors. We believe in selfless actions and attaining peace through the elimination of selfishness. By doing so, they choose to completely forget themselves and only serve others.



"I will be my undoing If I become my obsession.
I will forget the ones I love If I do not serve them.
I will war with others If I refuse to see them.
Therefore I choose to turn away from my reflection,
To rely not on myself
But on my brothers and sisters,
To project always outward
Until I disappear."
*Some members add a final line: "And only God remains." That is at the discretion of each member, and is not compulsory.

FACTION MANIFESTO.
Member Gallery
Edit
Abnegation-Born
Edit
Transfers
Edit